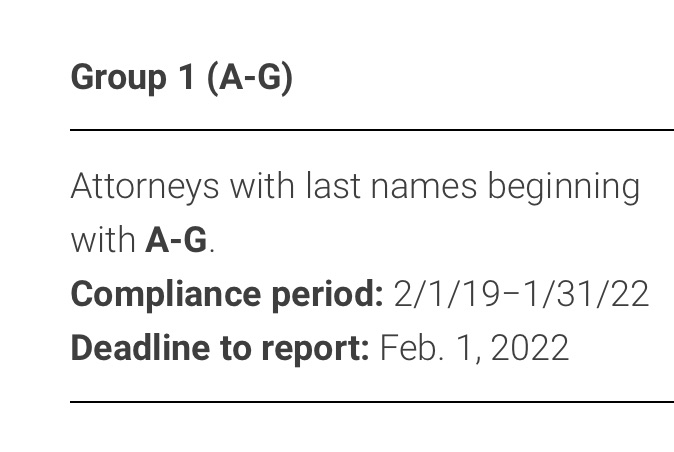 California attorneys must complete 25 MCLE hours every 3 years. The 25 CA CLE hours must include 4 hours of legal ethics, 1 hour of competence issues (former substance abuse), and 1 hour of elimination of bias.
California MCLE Requirement

California attorneys can take all 25 required CLEs online – including the 12.5 required hours of participatory credit.
The current compliance group is Group 1, attorneys with last names A-G. The deadline to report compliance with the 25 hour Minimum Continuing Legal Education is February 1, 2022. For more information on California CLE please click here: CA CLE.