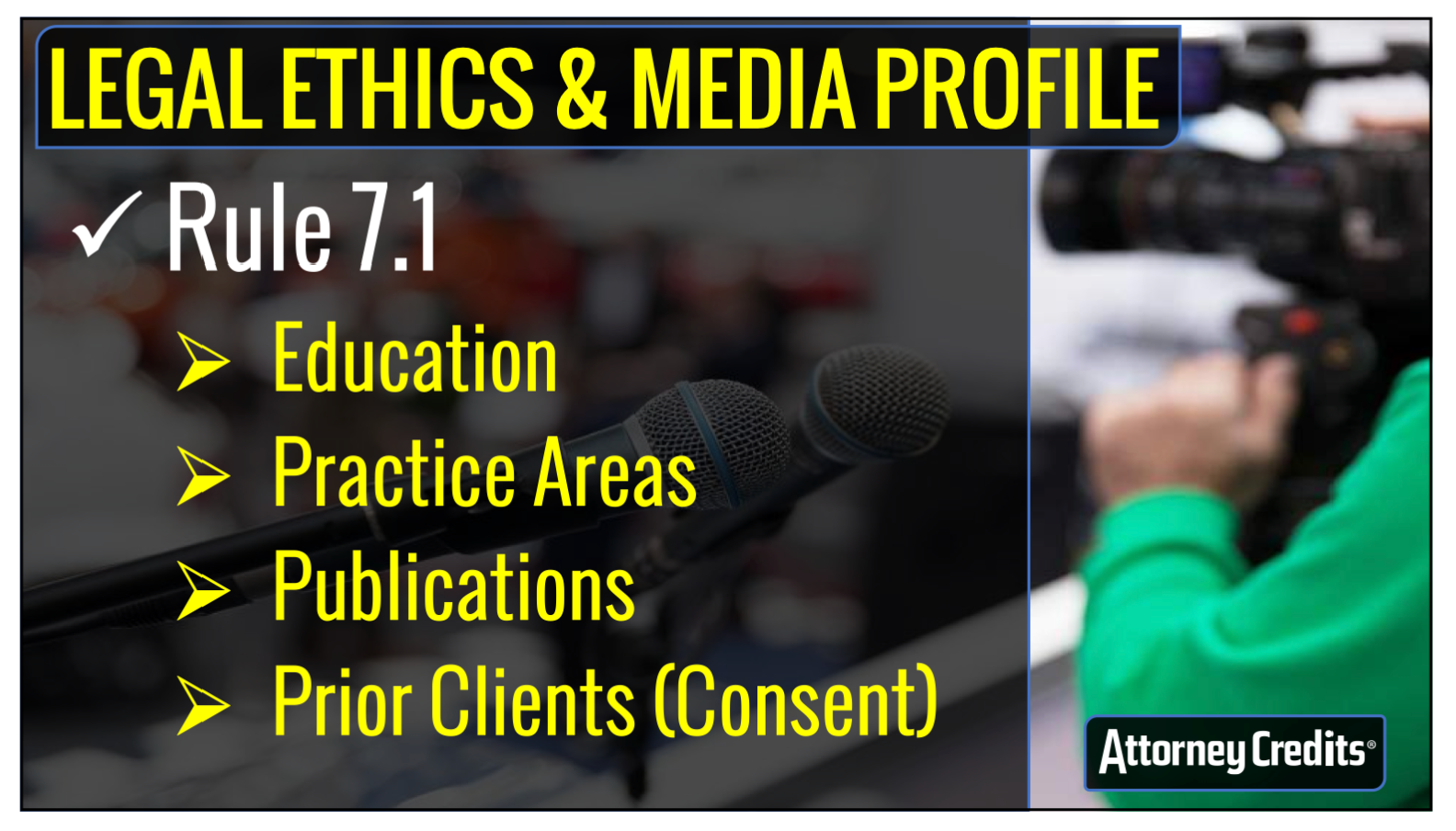 You're sipping your Sunday morning coffee and checking the news on your phone when you see your law school classmate quoted about a national sexual discrimination lawsuit.
Best Practices for Attorneys Dealing with Reporters & the Media

Could a well-timed article put pressure on opposing counsel to settle? When you are preparing to file major litigation do you contact the local newspaper with a press release? Do you know the ethical boundaries of trial publicity & extrajudicial statements when communicating with reporters about pending litigation?
Presented by Janet Falk, a New York PR expert with over 30 years of experience, this course will present best practices for solo and small firm attorneys seeking to raise their media profile – the ethical way. A sample Media Profile and Press Release will be analyzed and provided in the written materials. To access the course please click here: Best External Communications for an Ethical Practice.
Attorneys, Ethics & the Media:

* Spot the ethical issues of speaking to reporters about cases filed in court

* Know the ethical boundaries when communicating with clients & public about your law practice

* Develop succinct, ethical biographical material for media profiles & releases

* Be aware of the types of case information can be ethically disclosed in press releases about pending litigation

* Stay within the ethical rules on advertising & marketing
Janet Falk is Chief Strategist of Falk Communications and Research. She has more than 30 years experience in-house and at public relations agencies. Janet mainly advises attorneys with a solo practice and at small law firms on Media Relations and Marketing Communications.
This online CLE course is approved in theses states:

* Alaska (AK)

* Alabama (AL)

* Arizona (AZ)

* California (CA)

* Connecticut (CT)

* District of Columbia (DC)

* Illinois (IL)

* Maryland (MD)

* Massachusetts (MA)

* Michigan (MI)

* Missouri (MO)

* New Hampshire (NH)

* New Jersey (NJ)

* New York (NY)

* North Dakota (ND)

* Pennsylvania (PA)

* South Dakota (SD)

* Vermont (VT)
Attorney Credits offers online CLE for attorneys in NY and around the country. For more information about online New York CLE please click the following link: NY CLE.