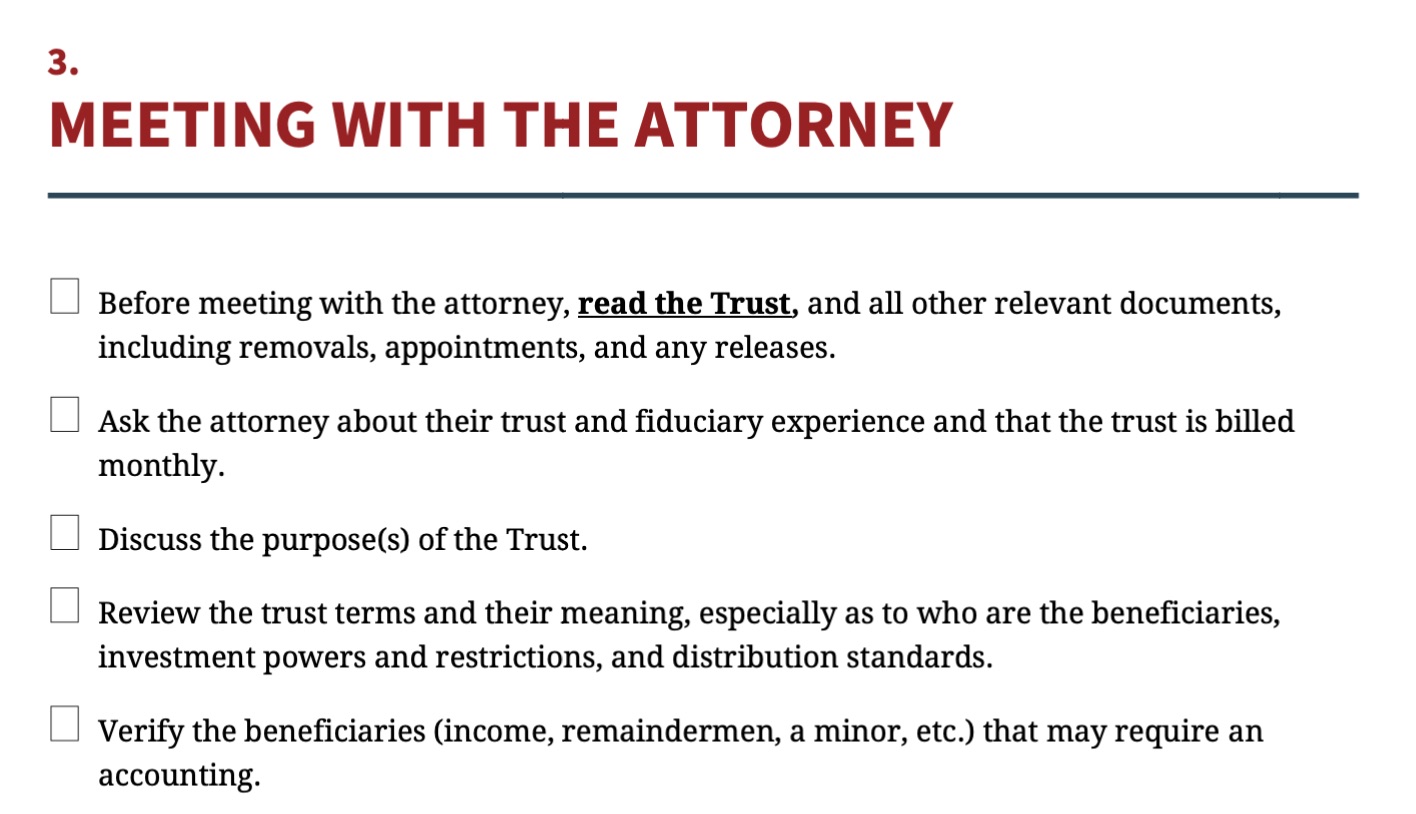 Trust administration has become increasingly difficult over the years. The needs of the beneficiaries seem to have become more complex, investments are more sophisticated (with greater liabilities), families are more complicated… and then there's Facebook, Twitter and Instagram.
Trust Administration Has Changed – Trustees Have Not

While trust administration has changed over the last few decades – the significant responsibilities, duties, and liabilities of the trustee have not.
In this CLE course Dave Folz with provide you with practical suggestions for dealing with the changing landscape of trust administration. Dave will illustrate how checklists can be a  helpful way for both new and experienced trustees to keep track of important information and cover all your bases. To access the course click here: Trust Administration is Changing.
Dave will also discuss:

* Trust assets & investments

* Tax changes

* Investments & distributions

* Communicating with beneficiaries
Dave Folz is based in Dallas, Texas, and had focused on trust administration for over forty years. Since he retired from Texas Capital he has consulted for and coached individual trustees, often continuing to serve his clients after the initial assignment as their "trustee hot line." 
This CLE course is offered in the following states:

* Alaska (AK)

* Arizona (AZ)

* California (CA)

* Connecticut (CT)

* District of Columbia (DC)

* Illinois (IL)

* Maryland (MD)

* Massachusetts (MA)

* Michigan (MI)

* Missouri (MO)

* New Hampshire (NH)

* New Jersey (NJ)

* New York (NY)

* North Dakota (ND)

* Pennsylvania (PA)

* South Dakota (SD)
Attorney Credits offers CLE for attorneys in Texas and around the country. For more information about CLE in Texas please click the following link: TX CLE.