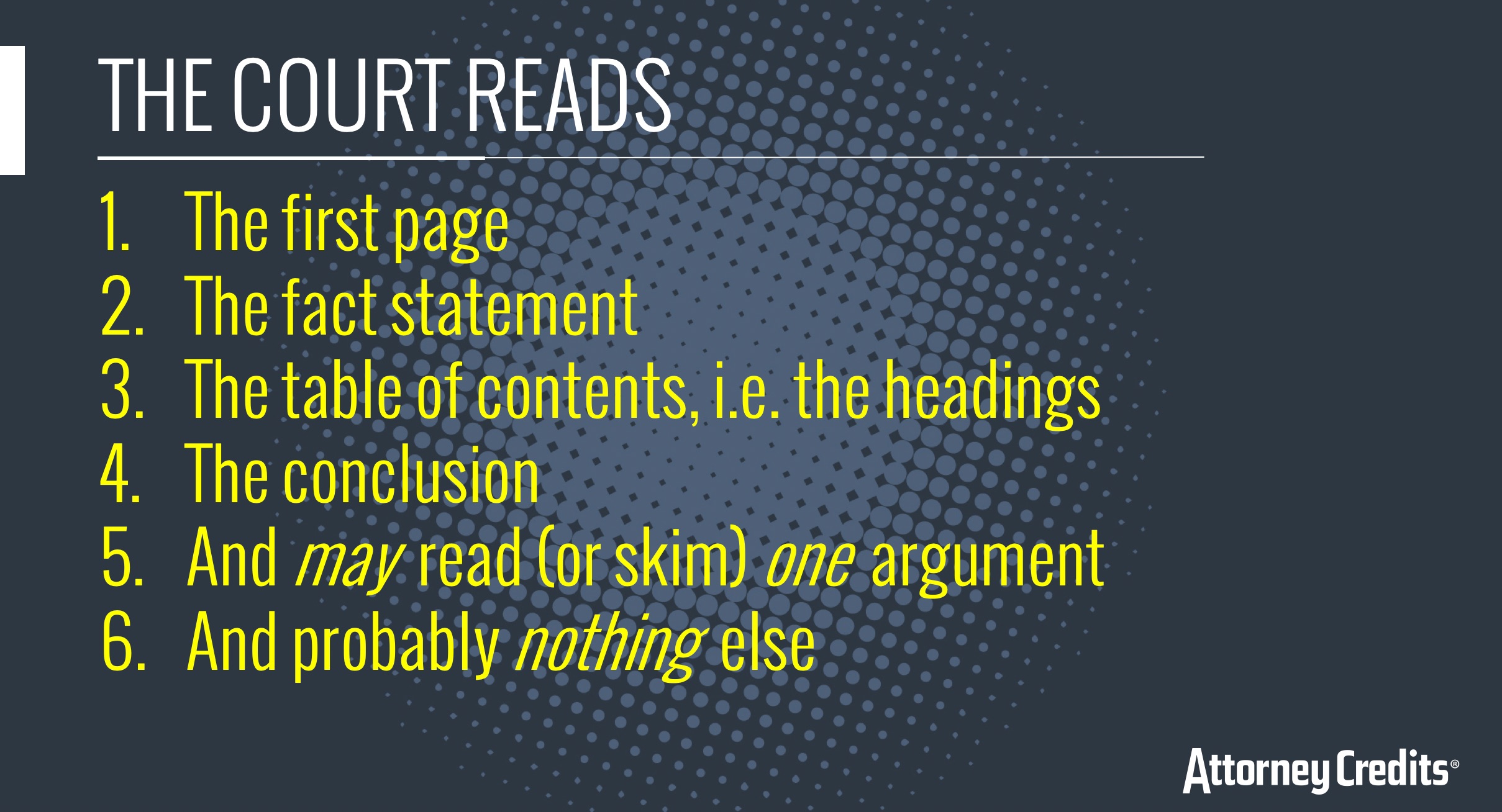 The trial attorney that tells the better story and persuades both the judge and jury will win the day. Unfortunately, many attorneys think that persuasion means they should pack their legal briefs with every known fact and legal argument that can be formulated.
Writing to Persuade the Judge: Keep Your Briefs Brief

Randall Christison will provide practical tips on how to fine tune your legal writing by analyzing examples & exercises, illustrating common legal writing mistakes and he concludes with tips for persuading judges.
In this CLE you will learn how to craft a succinct written argument using effective introductions, recognize over-wordy & succinct written argument, write an argument meeting trial judge expectations, present a written argument using effective topic headings and present a written argument using effective fact statements. To access the course please click here: Writing for the Court: Persuading Judges in Fewer than 500 Words.