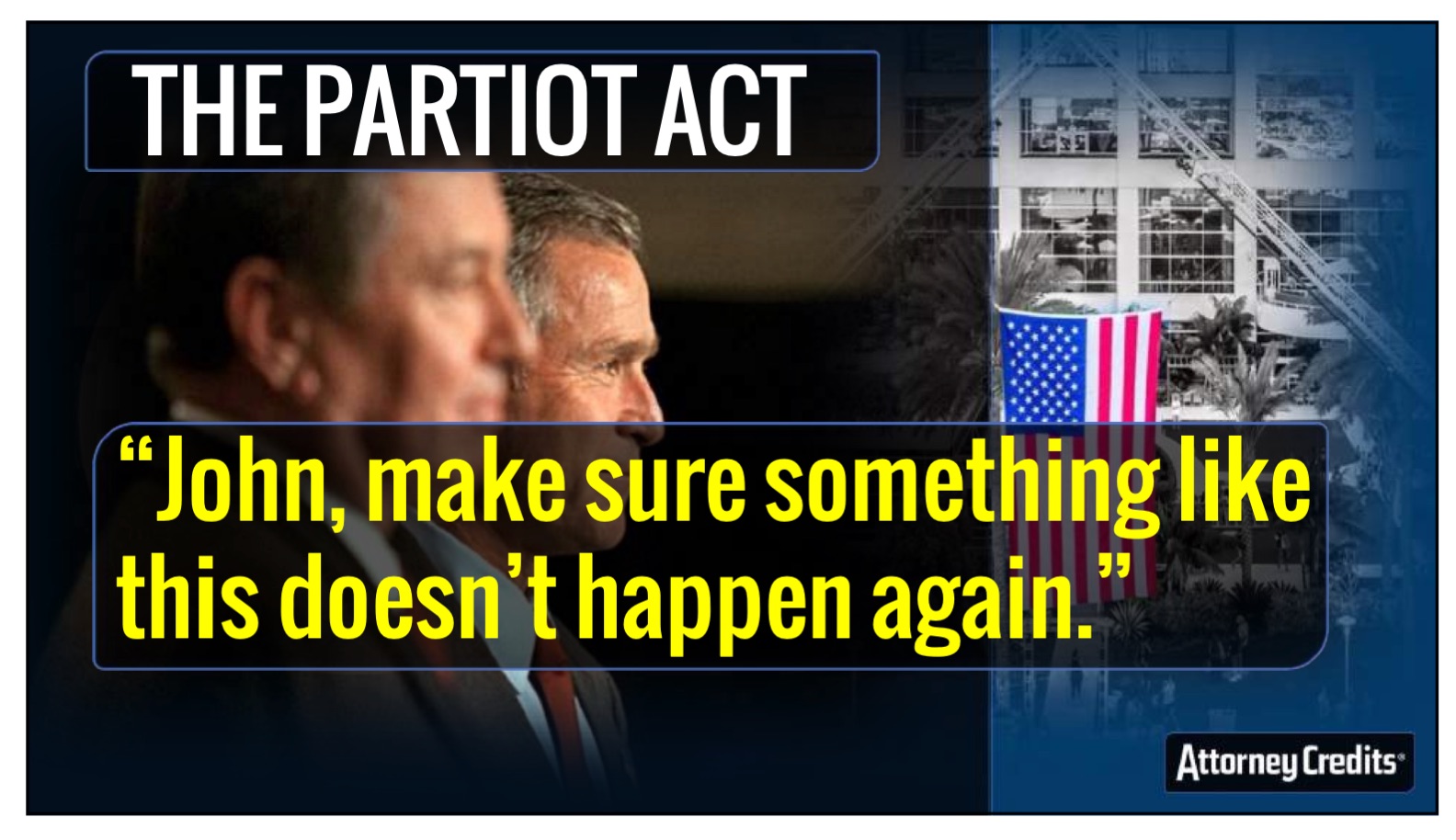 The events of September 11, 2001, changed America forever. When blood was spilled on American soil we lost the notion that our country was imperious from outside attack and Homeland Security was born.
Homeland Security: An Overview of Law & Policy

Martin Alperen literally wrote the book on Homeland Security (Foundations of Homeland Security: Law and Policy). He shares his expert insights in this CLE course.
In this CLE course Martin Alperen provides an in-depth look into the legal framework of homeland security, its foundations, evolutions and the underlying law and policy. Created from a broad and in-depth collection of statutes, policy papers, presidential directives and other documents. To access the course please click here: Homeland Security Law: An Overview.
Martin will cover:

* National Essential Functions

* Strategic Environment

* Hart-Rudman Commission

* Department of Homeland Security (DHS)

* Critical Infrastructure Protection Act

* Critical Infrastructure and Key Asset (CIKA)

* HSPD 7 (Infrastructure)

* HSPD 10 (Biodefense)

* HSPD 21 (Public Health & Medical Preparedness)

* National Infrastructure Protection Plan (NIPP)

* Pandemic Related Laws

* National Incident Management System (NIMS)

* 9/11 Commission Implementation Act Of 2004

* The Patriot Act
Martin Alperen has been a practicing attorney and trial lawyer since 1985. He received a Master of Arts in Security Studies ("Homeland Defense and Security") from the Naval Postgraduate School's Center for Homeland Defense and Security. Mr. Alperen has professional first responder experience as a police officer, an EMT and a search & rescue member.
This CLE course is offered in the following states:

* Alaska (AK)

* Alabama (AL)

* Arizona (AZ)

* California (CA)

* Connecticut (CT)

* District of Columbia (DC)

* Illinois (IL)

* Maryland (MD)

* Massachusetts (MA)

* Michigan (MI)

* Missouri (MO)

* New Hampshire (NH)

* New Jersey (NJ)

* New York (NY)

* North Dakota (ND)

* Pennsylvania (PA)

* South Dakota (SD)

* Vermont (VT)
Attorney Credits offers CLE for attorneys in California and around the country. For more information about CLE in California please click the following link: California CLE.