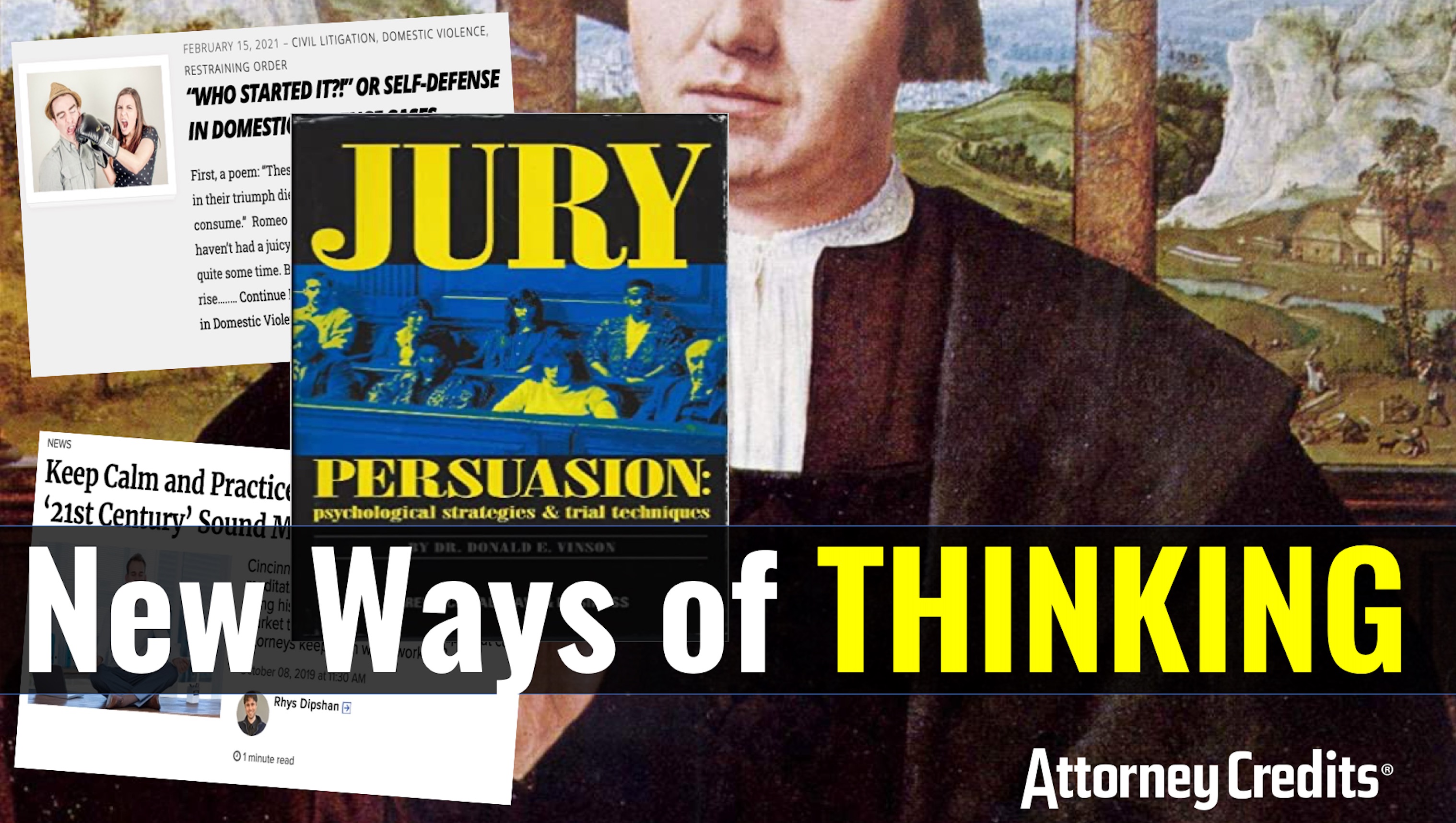 The true masters of the courtroom know how to seduce, influence and persuade while weaving a compelling narrative to present their client's story to the jury.
Surviving the Gauntlet Known as Trial

Trial as the ultimate performance art – where human conflict, archetypes & universal truths provide the greatest theatre.
From psychological techniques & mental hacks to embracing the stress & being a magnetic leader, Jennifer B. Gardner shares her most poignant courtroom experiences to help you conquer the gauntlet known as trial. Jennifer will mainly provide insights into: persuasion fundamentals, storytelling basics, crafting a compelling narrative, leading & influencing the jury, winning the mental game of trial, mindset hacks and tech tips for maximizing your creativity & productivity. To access the course please click here: Influence, Persuade and Lead: Seducing The Jury and Surviving the Gauntlet Known as Trial.
Additional Avenues of Thought:

* From lawyer & advocate to leader

* New ways of thinking about an old profession

* The neuroscience of decision making

* Becoming a charismatic leader

* Visualization

* Projecting with your heart

* Thinking on your feet

* And breathing
Jennifer B. Gardner has served clients in criminal and civil legal disputes since 1987 as a trial lawyer in Los Angeles since 1992. A proud graduate of the Trial Lawyers College, Jennifer is also a writer, a speaker and magnetic courtroom presence.
This CLE course is offered in the following states:

* Alaska (AK)

* Alabama (AL)

* Arizona (AZ)

* California (CA)

* Connecticut (CT)

* District of Columbia (DC)

* Illinois (IL)

* Maryland (MD)

* Massachusetts (MA)

* Michigan (MI)

* Missouri (MO)

* New Hampshire (NH)

* New Jersey (NJ)

* New York (NY)

* North Dakota (ND)

* Pennsylvania (PA)

* South Dakota (SD)

* Vermont (VT)
Attorney Credits offers CLE for attorneys in CA and around the country. For more information about CLE in California please click the following link: CA CLE.