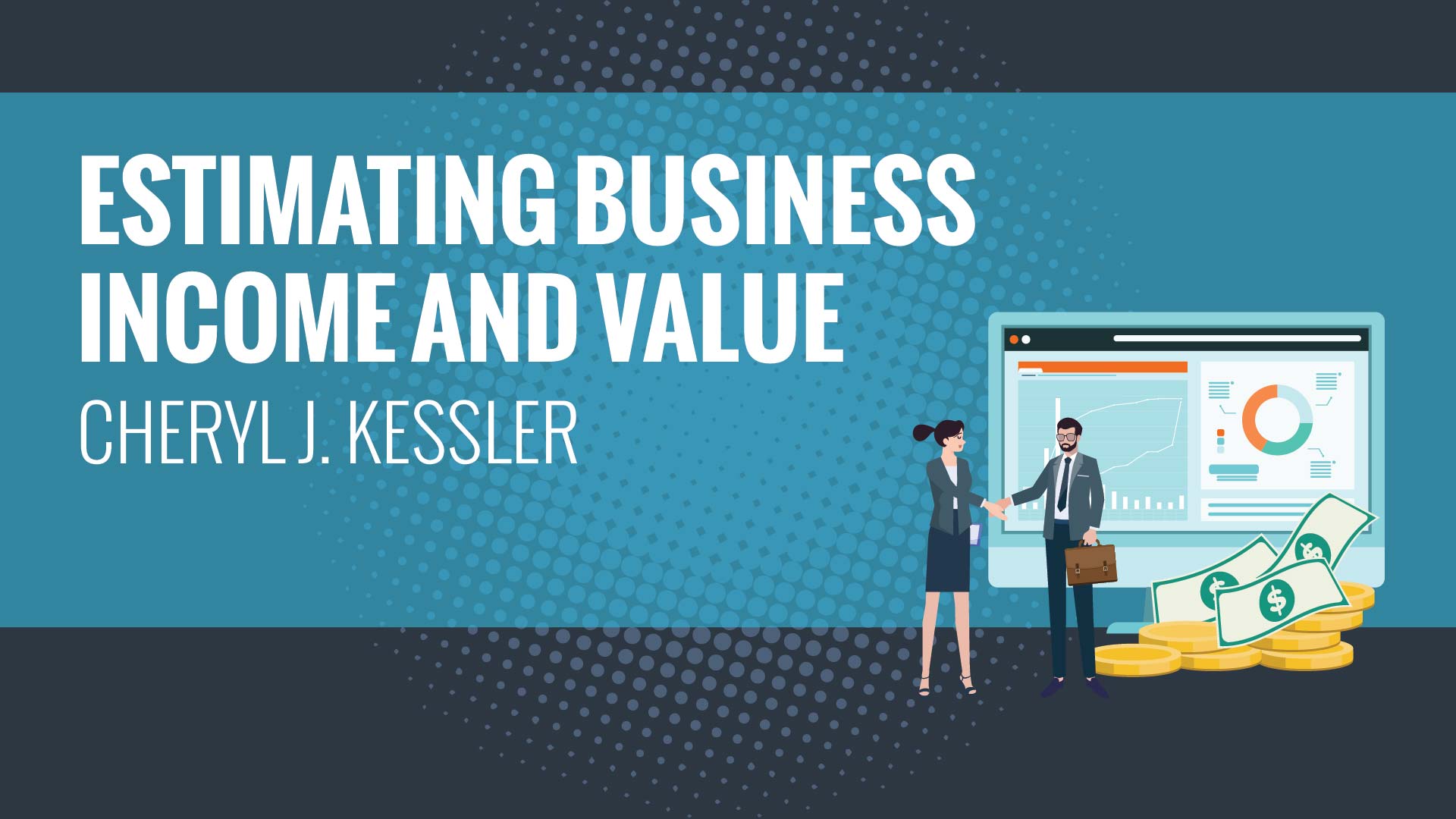 Estimating business income and value can be a tricky process. Many legal practitioners can get confused by key financial items and concepts related to income. And some owners make it difficult because they use the business as their personal piggy bank – or incorrectly assign major business expenses.
Estimating Business Income and Value.

Forensic accounting and business valuation expert Cheryl Kessler makes it easy for you to understand the answer to the main question – does the business have value?
To highlight key valuation concepts for attorneys Cheryl uses three methods to analyze two companies – a manufacturing company and a service business. The valuation methods are the Income, Excess Earnings & Market approaches. In addition, she also highlights key points about owner & shareholder loans and distributions in regards to business income. To access the course please click here: Estimating Business Income and Value.
Additional topics covered:

* Discretionary & non-cash expenses

* Debt free net cash flow

* Income for support

* Normalized earnings

* Determining reasonable compensation

* Intangible assets that can be transferred at sale

* What potential buyers actually consider
For over 20 years, Cheryl J. Kessler, ASA, CFA, MBA, has helped closely-held companies in many industries determine the value of their equity. An expert in business valuations & forensic accounting, she specializes in valuation opinions for marital dissolutions, gift and estate tax purposes, partner buyouts, mergers & acquisitions, ESOPs and stock option plans (409a).
This CLE course is offered in the following states:

* Alaska (AK)

* Arizona (AZ)

* California (CA)

* Connecticut (CT)

* District of Columbia (DC)

* Illinois (IL)

* Maryland (MD)

* Massachusetts (MA)

* Michigan (MI)

* Missouri (MO)

* New Hampshire (NH)

* New Jersey (NJ)

* New York (NY)

* North Dakota (ND)

* Pennsylvania (PA)

* South Dakota (SD)
Attorney Credits offers CLE for attorneys in New York and around the country. For more information about CLE in New York please click the following link: NY CLE.