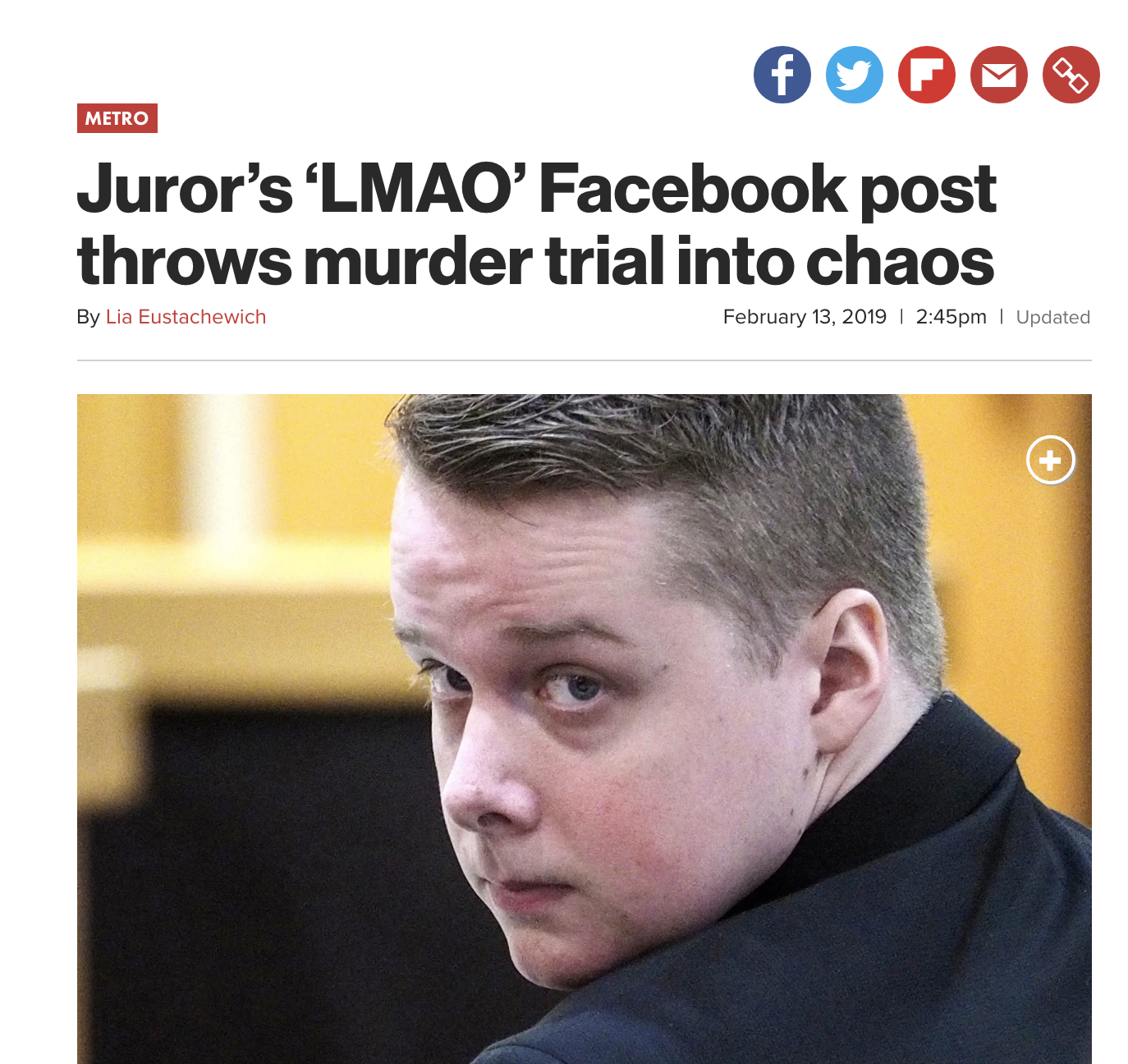 Today, with Facebook, Twitter, LinkedIn and the myriad of social networking websites that fill cyberspace, there is a treasure trove of information about most jurors in the venire – and it is readily available at the touch of your fingertips.
Facebook, Twitter… & Jury Selection

Social media has fundamentally changed our world – including how attorneys select juries. Facebook, Twitter and other social media platforms offer a window into how potential jurors truly think and feel about many different topics.
If you want to know how to identify and use social media information when selecting your next jury, join trial consultant Dr. David Cannon for an enlightening hour on how social media can help you learn more about potential jurors. Dr. Cannon will mainly address the challenges of selecting a jury in a Facebook world, what social media platforms to search and how to rate your potential jurors. To access the course please click here: Jury Selection: How Social Media is Changing the Game.
He will also touch on the following topics:

* Jurors & implicit biases

* How jurors formulate decisions

* Juror candor

* The "minimization effect"

* Building rapport & using a conversational tone

* Developing effective & ethical research skills

* The influence quotient

* Avoiding the set-aside question

* Supplemental juror questionnaires (SJQs)

* Items for your next juror questionnaire
Dr. David Cannon is co-founder of Trial Innovations and is based in the Los Angeles area. Dr. Cannon has been the lead trial consultant in cases across the country, ranging from insurance defense and corporate litigation, to capital cases and white collar crime.
This CLE course is offered in the following states:

* Alaska (AK)

* Arizona (AZ)

* California (CA)

* Connecticut (CT)

* District of Columbia (DC)

* Illinois (IL)

* Maryland (MD)

* Massachusetts (MA)

* Michigan (MI)

* Missouri (MO)

* New Hampshire (NH)

* New Jersey (NJ)

* New York (NY)

* North Dakota (ND)

* Pennsylvania (PA)

* South Dakota (SD)
Attorney Credits offers CLE for attorneys in California and around the country. For more information about CLE in California please click the following link: CA CLE.