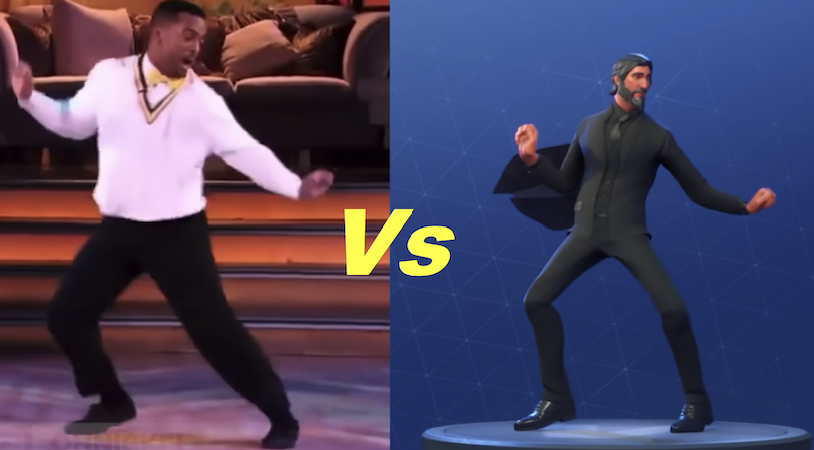 The iconic smiley face, the Carlton, 2 Live Crew, the Floss… yes, intellectual property law does produce some of the most interesting cases. And in our current explosion of social media and entertainment outlets, copyright and trademark protection has taken on even greater importance for artists, content creators and businesses.
Smells Like Litigation

From 2 Live Crew to the Smiley Face – Intellectual Property law produces some of the more interesting cases.
This current and incredibly entertaining CLE course examines cutting edge copyright and trademark issues while exploring litigation involving Nirvana & Marc Jacobs, Walmart & the Smiley Face and the Fortnite dance litigation. To access the course please click here: Smells Like Litigation: Trademark and Copyright Lessons from Nirvana and Fortnite.
Dave will also cover:

* Trademark protection

* Trade secrets

* Copyright & content

* The Fair Use defense

* 2 Live Crew vs. Roy Orbison

* Cheesehead in Paradise

* The Transformative Use defense

* Green Day & stage art

* The Marvin Gaye vs. Robin Thicke "Blurred Lines" lawsuit

* Fortnite copyright litigation over dance moves – the Carlton, the Floss and the Milly Rock
David Branfman has been practicing law in San Diego County for over thirty years. His practice focuses on intellectual property & entertainment law. He has also developed a leading specialty in the intersection between IP law and the growing medical and recreational marijuana industries.
This CLE course is offered in the following states:

* Alaska (AK)

* Arizona (AZ)

* California (CA)

* Connecticut (CT)

* District of Columbia (DC)

* Illinois (IL)

* Maryland (MD)

* Massachusetts (MA)

* Michigan (MI)

* Missouri (MO)

* New Hampshire (NH)

* New Jersey (NJ)

* New York (NY)

* North Dakota (ND)

* Pennsylvania (PA)

* South Dakota (SD)
Attorney Credits offers CLE for attorneys in Illinois and around the country. For more information about CLE in Illinois please click the following link: IL CLE.