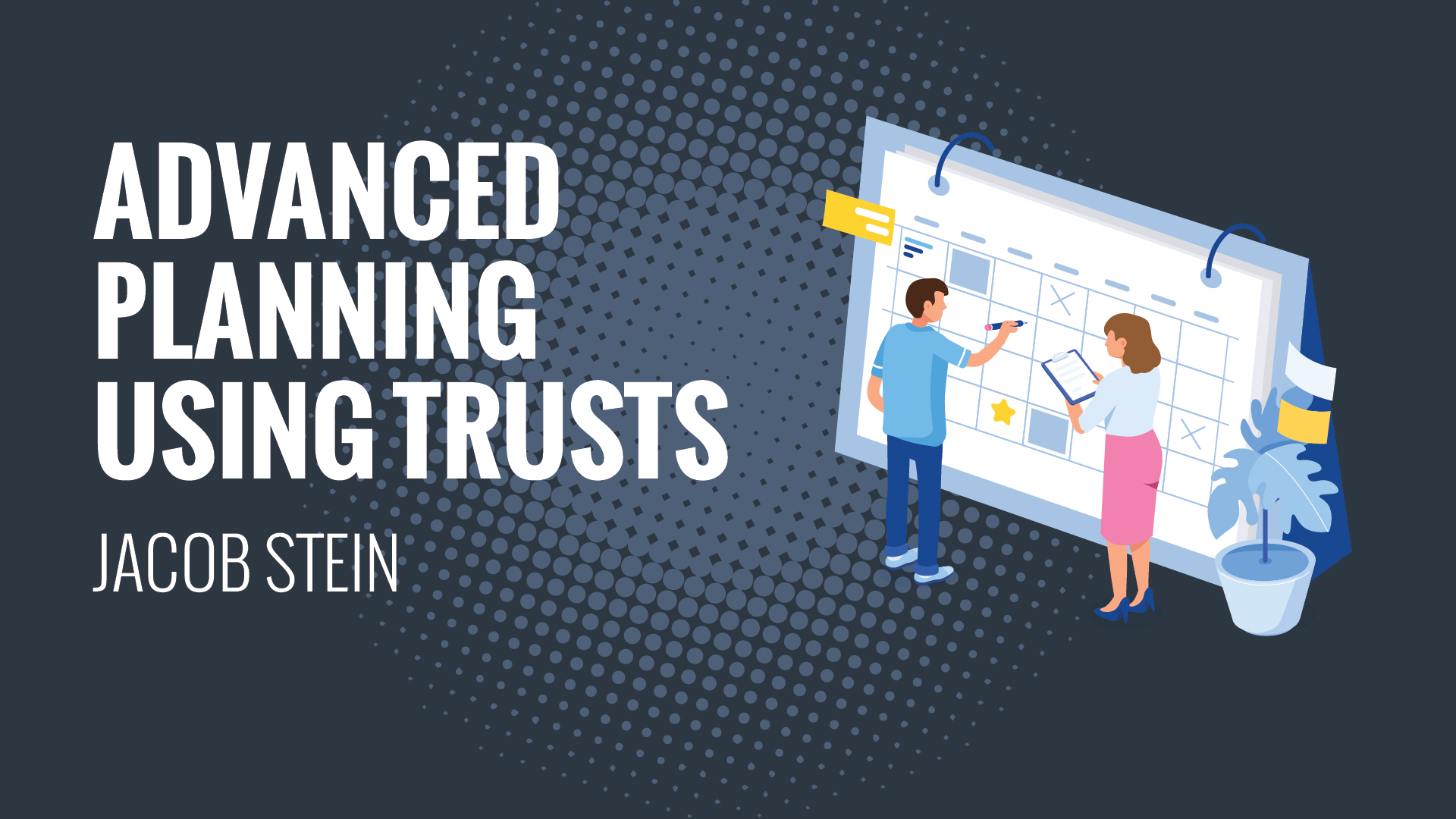 When Pierre DuPont engaged in his classic "Freeze Transaction" in the 1930's, he was able to freeze the value of $15 million worth of stock that was eventually sold for $500 million by his children. But this was a risky transaction predicated upon one massive gamble – that the value of the DuPont Corporation would continue to increase.
Using Trusts for Income & Estate Tax Planning

Trusts are very useful because they split the beneficial enjoyment of trust assets from their legal ownership. Irrevocable Trusts with appointed trust protectors are excellent vehicles for income tax planning and asset protection.
Today, you can help your clients with advanced asset and tax planning with much more security by using irrevocable trusts. Attorney Jacob Stein, a true master of his craft, will dispel myths about irrevocable trusts and show you how they are commonly deployed in estate & income tax planning. To access the course please click here: Advanced Planning Using Trusts.
Jacob will cover the following topics:

Modern drafting practice

Trust protectors & retaining control

The trust as an agreement

Trusts & the two bundles of rights

Revoking the trust

Retaining the power to control & amend the trust

Appointing the trust protector

Defining the power given to the trust protector

Intentionally Defective Grantor Trusts (IDGT)

State tax planning

DINGs & WINGs
Jacob Stein is a partner with the law firm Aliant, LLP, in Los Angeles, California. A prolific writer and speaker, Mr. Stein has represented over a thousand clients, from Forbes 400 families to Internet entrepreneurs. He focuses on asset & income protection, in addition to International Tax issues.
This CLE course is offered in:

* Alaska (AK)

* Arizona (AZ)

* California (CA)

* Connecticut (CT)

* District of Columbia (DC)

* Illinois (IL)

* Maryland (MD)

* Massachusetts (MA)

* Michigan (MI)

* Missouri (MO)

* New Hampshire (NH)

* New Jersey (NJ)

* New York (NY)

* North Dakota (ND)

* Pennsylvania (PA)

* South Dakota (SD)
Attorney Credits offers CLE for attorneys in California and around the country. For more information about CLE in California please click the following link: CA CLE.