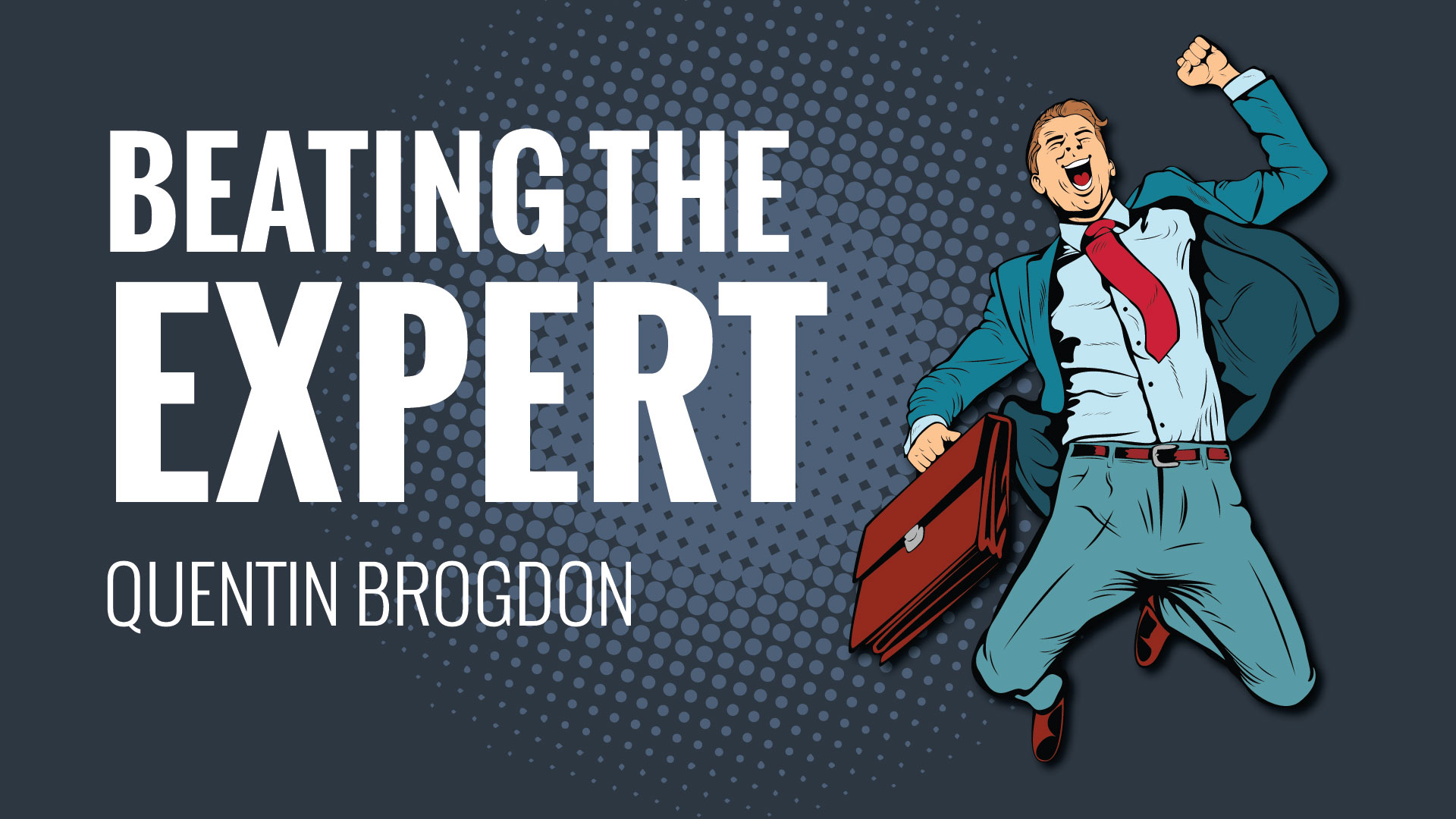 The head surgeon for the local hospital, the author of the authoritative textbook, the airline's chief pilot – every trial lawyer experience a degree of trepidation when facing the prospect of cross-examining the sophisticated adverse expert. How can we possibly offset the expert's superior knowledge, intellect, experience and connection to the jury?
Conquering the Expert Witness

Cross-examining expert witnesses presents the trial lawyer with unique challenges – Quentin will show you how the true skill is to minimize the opposing expert's opportunity to do harm to your client's case.
An veteran of many courtroom battles, Texas trial attorney Quentin Brogdon  will show you how you can conquer the expert with meticulous preparation and a carefully crafted game plan. Quentin will focus on classic literature & your cross examination strategy, the art & science of cross and the four hurdles for experts. To access the course please click here: Beating the Expert.
Quentin will also discuss:

* Heroes & villains

* Trial vs. discovery depos

* "To cross – or not to cross"

* Myths of cross-examination

* Younger's 10 Commandments

* Leading adverse experts

* Choosing your cross persona

* Preparation & due diligence

* Getting in the mud with the expert
The President of the Dallas Trial Lawyers Association, Quentin Brogdon is also Fellow in the International Academy of Trial Lawyers of trial attorneys which is limited to 500 attorneys in the United States.
This CLE course is offered in the following states:

* Alaska (AK)

* Arizona (AZ)

* California (CA)

* Connecticut (CT)

* District of Columbia (DC)

* Illinois (IL)

* Maryland (MD)

* Massachusetts (MA)

* Michigan (MI)

* Missouri (MO)

* New Hampshire (NH)

* New Jersey (NJ)

* New York (NY)

* North Dakota (ND)

* Pennsylvania (PA)

* South Dakota (SD)
Attorney Credits offers CLE for attorneys in Texas and around the country. For more information about CLE in Texas please click the following link: TX CLE.