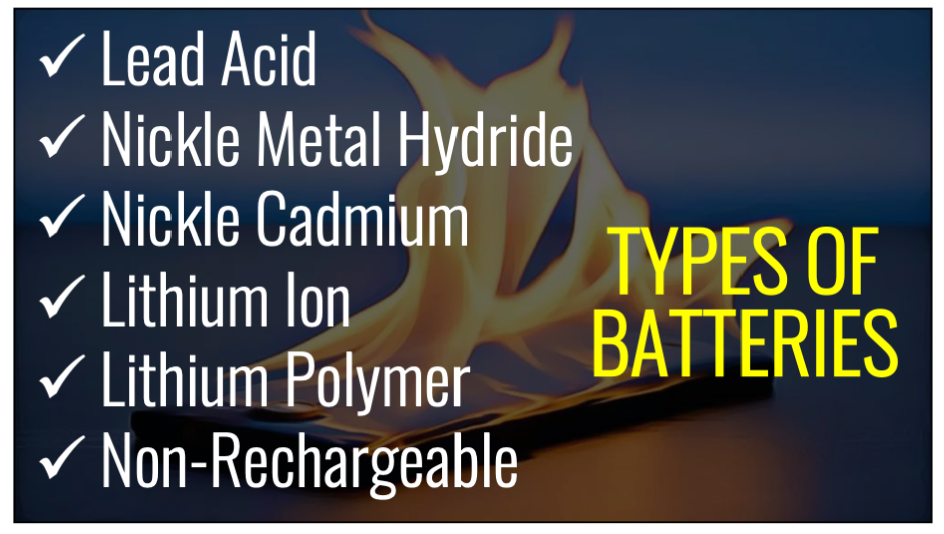 An Explosion of Consumer Electronic Products
Cell phones, cordless drills, battery powered cars, e-bikes, scooters, hoverboards – due to the explosion (pun intended) of consumer electronic products, fires caused by lithium-ion batteries are on the rise and getting increasingly more severe.
Lithium Ion Battery Failures: Spreading Like Wildfire

In November 2022, the FDNY reported 191 fires, 140 injuries and 6 deaths from lithium-ion fires in the city.
Lithium Ion Battery Fires for Attorneys
Presented by Brad Davis, professional engineer & expert witness, this CLE presentation will provide an overview of the investigation process following a battery failure or a failure of a battery-powered device. Brad will mainly talk about: battery basics, battery types, history of development, what can go wrong and he will finish by presenting four actual case studies with videos. The four case examples presented: battery failure under test, a structure fire, Lithium Ion 18650 fire and battery fire in structure. To access this course please click here: Spreading Like Wildfire: Battery Failure Investigations.
Lithium Ion Battery Fires CLE Topics:

* Anodes & Cathodes

* Charging & Discharging

* Electrolytes

* Lithium Polymer Batteries

* Battery Packs

* Voltage & Current Capacity

* Overvoltage

* Charging Problems

* System Failure

* Overcurrent

* Counterfeit Cells & Packs

* Scene Examination
Brad Davis – Professional Engineer EnVista Forensics
Mr. Brad Davis is a Professional Engineer with over 20 years of experience providing expert consultation to the insurance and legal communities in matters of equipment losses, equipment valuation, damage assessment, and causation analysis.
This CLE course is offered in the following states:

* Alaska (AK)

* Alabama (AL)

* Arizona (AZ)

* California (CA)

* Connecticut (CT)

* District of Columbia (DC)

* Illinois (IL)

* Maryland (MD)

* Massachusetts (MA)

* Michigan (MI)

* Missouri (MO)

* New Hampshire (NH)

* New Jersey (NJ)

* New York (NY)

* North Dakota (ND)

* Pennsylvania (PA)

* South Dakota (SD)

* Vermont (VT)
California CLE
Attorney Credits offers CLE for attorneys in California and around the country. For more information about CLE in California please click the following link: CA CLE.