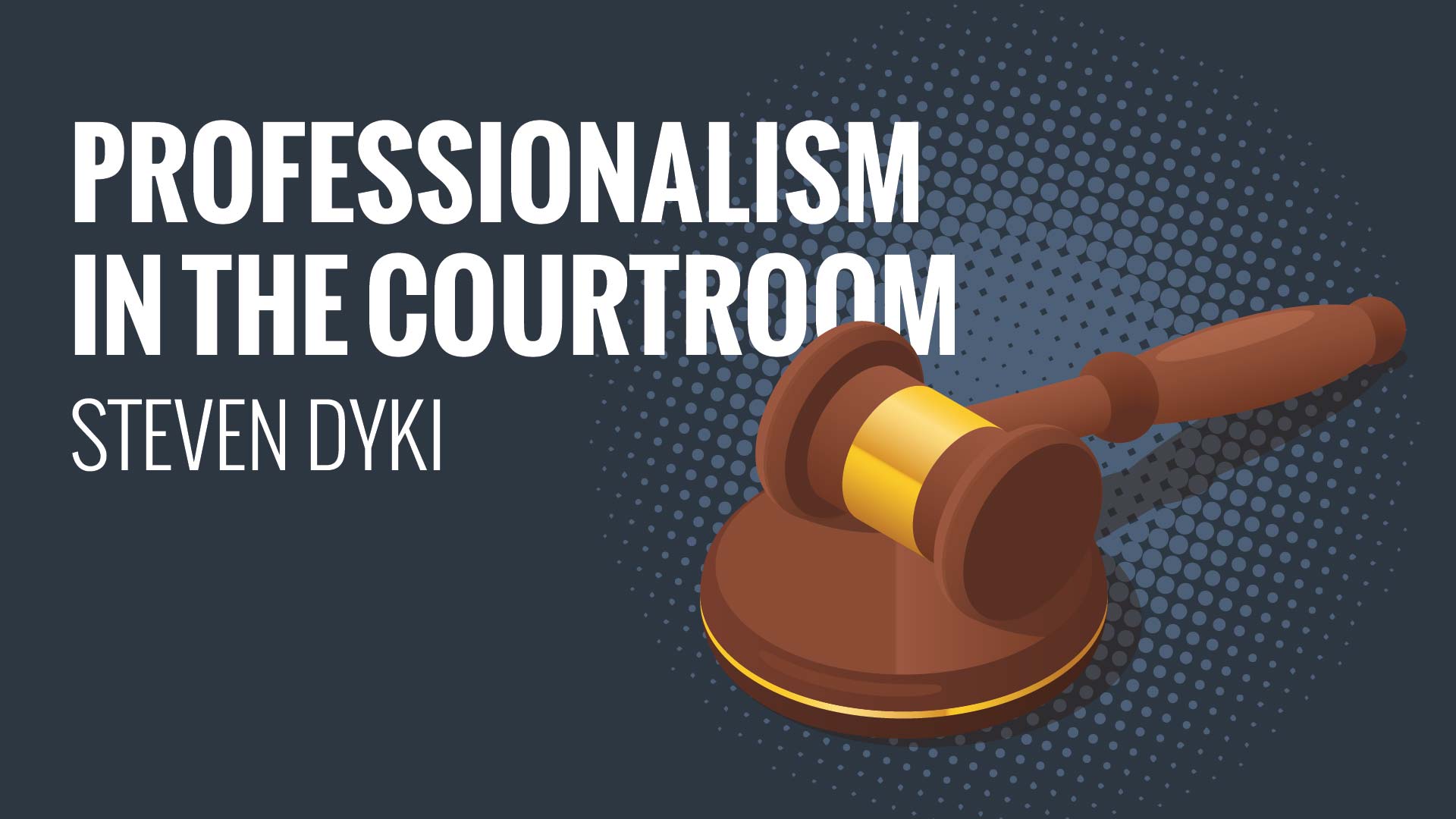 When former (Michael Bolton) drummer turned lawyer Charles Bonfante's decided to start a Pink cover band, it didn't take long for things to go bad. Even though Bonfante had paid singer Collette McLafferty $100 for only one singing session – he filed a 112 page complaint against her with 42 causes of action asking for $10 million in damages.
Professionalism in Court & Depositions

The conduct displayed in the Bonfante case is the perfect example of unprofessional, uncivil behavior that has plagued the legal profession in the last few decades.
This CLE course presented by Steven Dyki explores the concepts of civility and professionalism for attorneys and judges. Steven will define a lawyer's professional obligations in the courtroom, analyze the ethical rules mandating civilized and professional behavior, provide case examples of unprofessional behavior and present some of the unintended consequences of uncivilized behavior. To access the course please click here: Professionalism in the Courtroom.
He will also discuss:

* The public's perception of attorneys

* Rules of professional conduct

* Standards of civility

* Costs & sanctions

* Frivolous conduct

* Civility rules

* Rules of judicial conduct regarding civility

* Protecting your profession & reputation

* The lawyer's pledge
Seven Dyki focuses his practice on liability and insurance defense with an emphasis on work accidents, traumatic brain injury, amputation and other catastrophic personal injury and property damage claims.
This CLE course is offered in the following states:

* Alaska (AK)

* Arizona (AZ)

* California (CA)

* Connecticut (CT)

* District of Columbia (DC)

* Illinois (IL)

* Maryland (MD)

* Massachusetts (MA)

* Michigan (MI)

* Missouri (MO)

* New Hampshire (NH)

* New Jersey (NJ)

* New York (NY)

* North Dakota (ND)

* Pennsylvania (PA)

* South Dakota (SD)
Attorney Credits offers CLE for attorneys in New York and around the country. For more information about CLE in New York please click the following link: NY CLE.