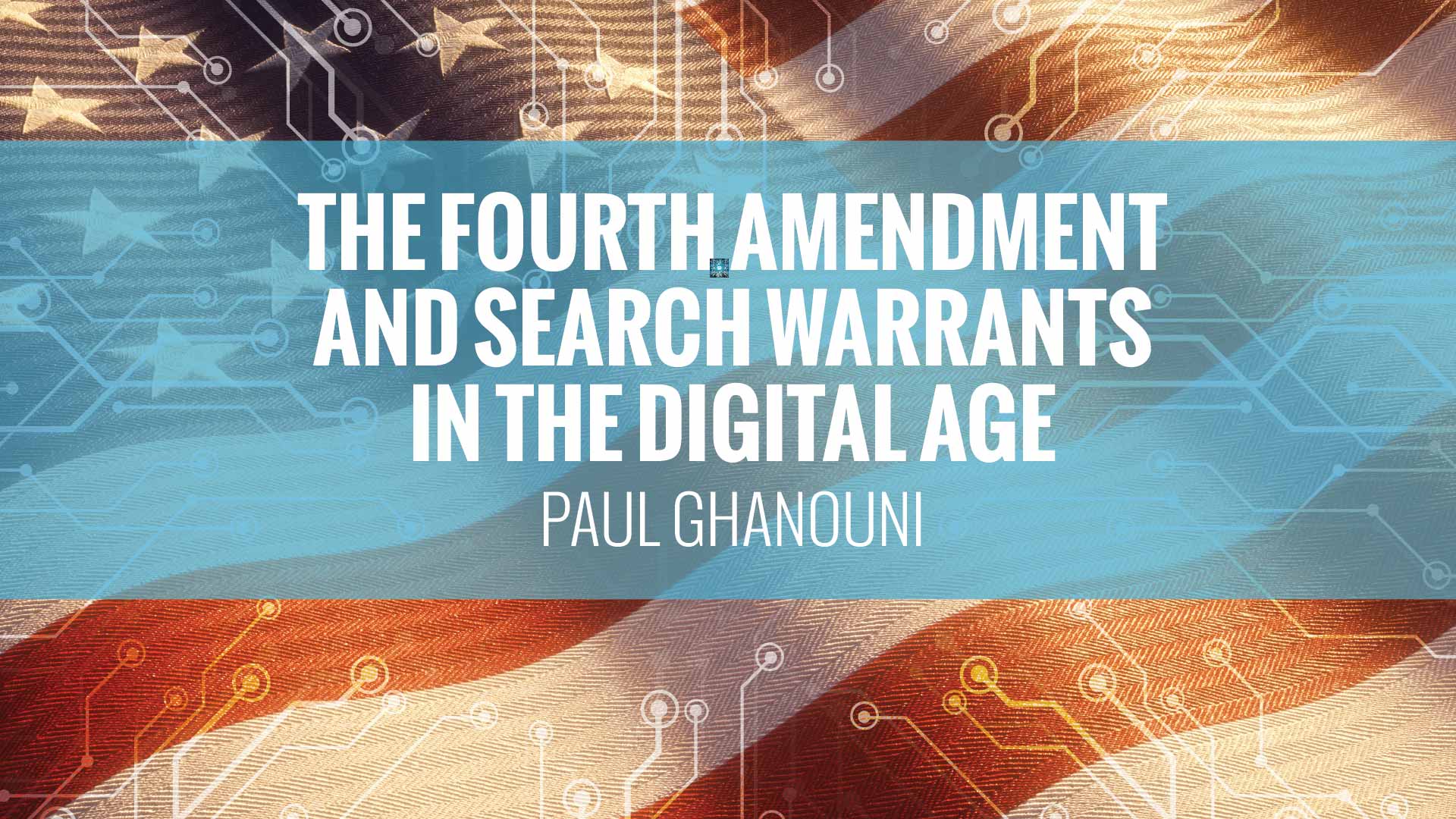 Stingrays, GPS and Pings… Oh My!! Yes, recent advances in technology have caused great confusion when it comes to applying the Fourth Amendment's prohibition against unreasonable searches by the government.
The Fourth Amendment Meets the iPhone

In 1926, Learned Hand noted that it is "a totally different thing to search a man's pockets and use against him what they contain, from ransacking his house for everything which may incriminate him." Fast forward to today where just about everyone carries a pocket computer (smart phone) that contains endless amounts of information about every aspect of that person's life.
In this CLE course Paul Ghanouni will provide clarity for you by analyzing four recent Fourth Amendment cases to show you to how to approach these complex issues. Paul mainly discusses electronic devices & digital information, search warrants and the Stored Communications Act (18 USC § 2701). He will also analyze the following caselaw: Carpenter v. United States, Riley v. California, United States v. Jones, Kyllo v. United States and Carpenter v. United States. To access the course please click here: The Fourth Amendment and Search Warrants in the Digital Age.
When you complete this course you will:
Understand the evidence that exists on smart phones & how it is frequently obtained
Be able to determine the legal mechanism used to obtain the evidence
Know how to analyze these cases on traditional Fourth Amendment notions
Consider these line of cases in a broader context to determine if the technology has outgrown the confines of traditional caselaw
Paul Ghanouni is a criminal attorney that focuses on teen and young adult defense. Paul has had the opportunity to try a number of jury & bench trials and his practice is built on the idea that good people can make bad choices, and that those choices should not ruin an individual's future.
This CLE course is offered in the following states:
Alaska (AK)
Arizona (AZ)
California (CA)
Connecticut (CT)
District of Columbia (DC)
Illinois (IL)
Maryland (MD)
Massachusetts (MA)
Michigan (MI)
Missouri (MO)
New Hampshire (NH)
New Jersey (NJ)
New York (NY)
North Dakota (ND)
Pennsylvania (PA)
South Dakota (SD)

Attorney Credits offers CLE for attorneys in California and around the country. For more information about CLE in California please click the following link: CA CLE.