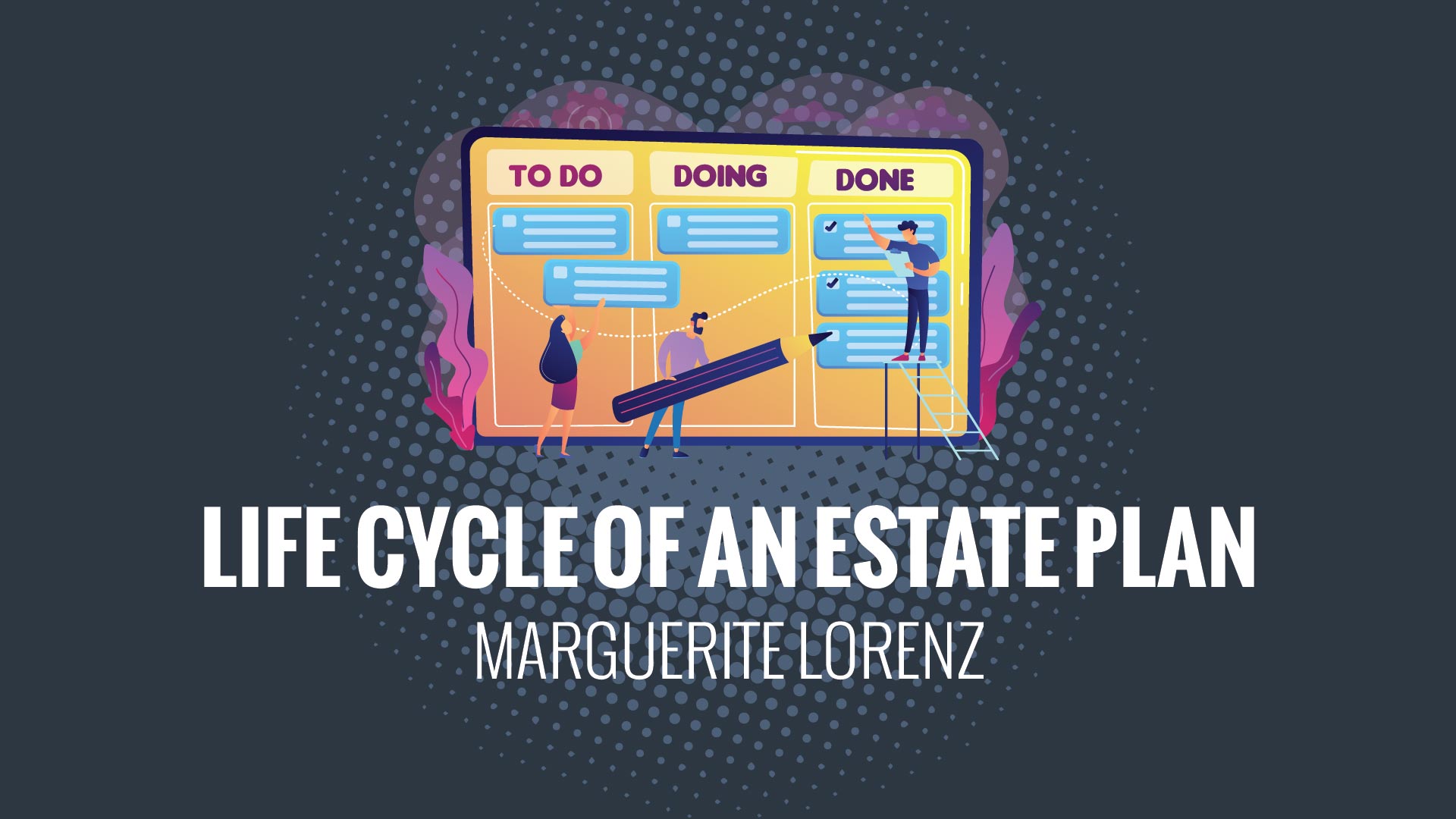 Lawyers have a tendency to commoditize legal services due to the "billable hour" and overlook the true client service aspect of the profession. However, in practice areas like estate planning it's important to developing lasting relationships with clients to keep up with life changes and better achieve your client's overall goals.
The Life Cycle of the Estate Plan

Marguerite bases this CLE presentation on the life cycle of an estate plan and suggests ways for you to establish and maintain lasting relationships with your estate planning clients.
A professional Trustee and Executor, Marguerite Lorenz has worked with countless attorneys and professionals to help implement her client's estate plans and final wishes. She will show you ways that estate planning attorneys can develop lasting relationships with clients by mainly discussing client expectations, keeping updated on important changes, implementing the estate plan, working with beneficiaries and the perils of drafting your own estate plan. To access the course click here: Life Cycle of an Estate Plan.
Further topics covered:

* Training clients

* The overall goal of the client

* Funding & signing the trust

* Storing original documents

* Possible conflicts of interest

* Dealing with trustees & remaindermen

* Keeping the estate plan updated
The principal at Lorenz Fiduciary Services, Inc., Marguerite C. Lorenz has been serving as Private Trustee and Executor since 2003. She is a frequent presenter for various professional organizations and she co-authored "Ethics for Trustees" along with Jane Lorenz. Marguerite has also served as Chairman of the Professional Fiduciaries Bureau Advisory Committee.
This CLE course is offered in the following states:

* Alaska (AK)

* Arizona (AZ)

* California (CA)

* Connecticut (CT)

* District of Columbia (DC)

* Illinois (IL)

* Maryland (MD)

* Massachusetts (MA)

* Michigan (MI)

* Missouri (MO)

* New Hampshire (NH)

* New Jersey (NJ)

* New York (NY)

* North Dakota (ND)

* Pennsylvania (PA)

* South Dakota (SD)
Attorney Credits offers CLE for attorneys in California and around the country. For more information about CLE in California please click the following link: CA CLE.