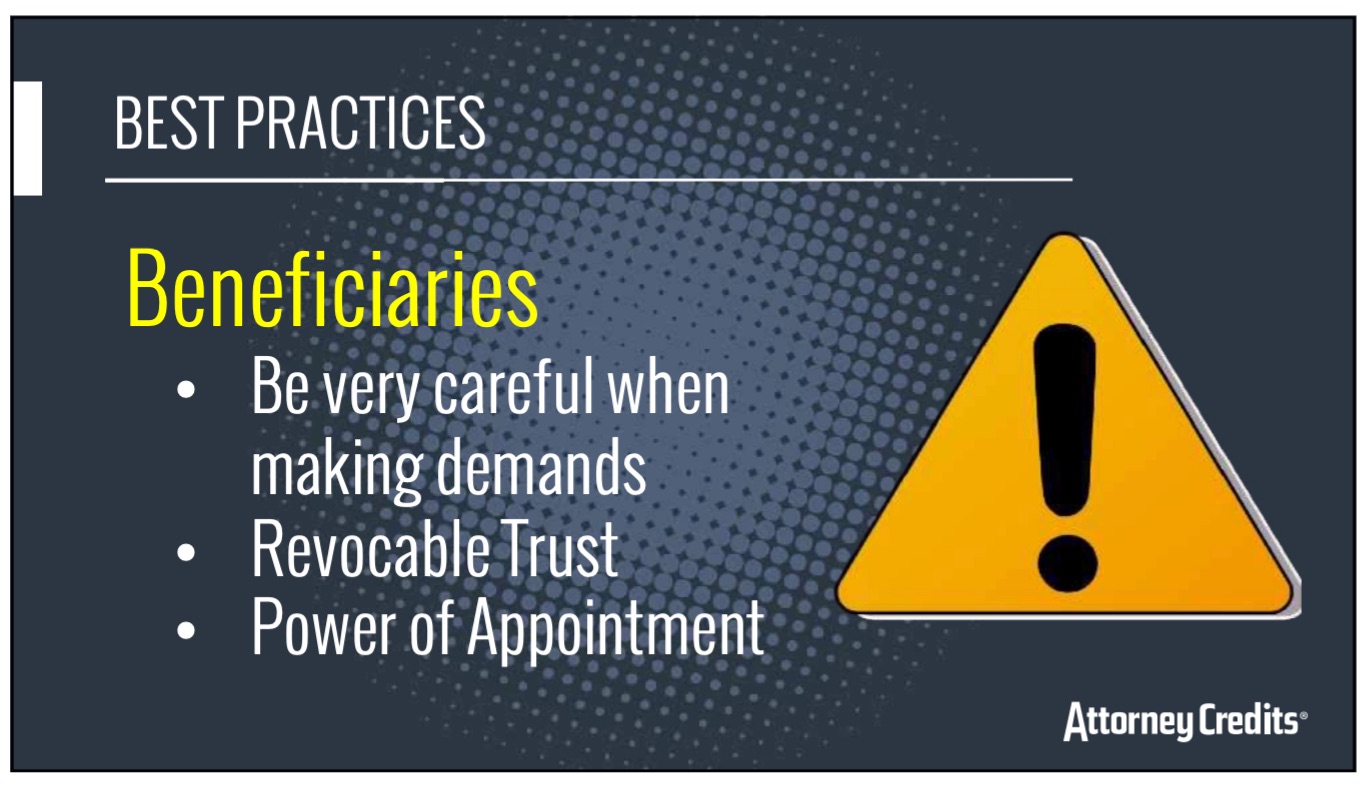 Trustees have a lot of responsibilities. And in order for the beneficiary to hold the trustee accountable the beneficiary must have information about what the trustee is actually doing. Thus, the trustee has a duty to account and to inform the beneficiaries of the trust.
Trustee's Duty to Inform & Account

Trustees have a duty to share trust information with beneficiaries. The nature and extent of these duties are determined by state law – but practitioners can deploy certain practice points to ensure fulfilling these duties.
In this CLE Christian Kelso will provide case analysis and best practices for trustees to properly fulfill these incredibly important duties. The following questions will be addressed: who is entitled to information, when a trustee must provide an accounting, what happens to a trustee who fails to provide information, how an accounting is properly organized & presented, what information an accounting must contain, who decides if a given document is sufficient to qualify as an accounting and can a trustee provide something less than a "formal" accounting. To access the course please click here: Tell Me More; Trustee Duties to Inform and Account.
Christian will also discuss:

* Using a secure website to post accountings

* Utilizing signed receipts

* Holding companies

* Living clients & privacy

* The duty to budge and managing family members
Christian S. Kelso practices in the areas of estate planning, wealth preservation, probate, tax and transactional corporate law. He finds practical, cost-effective solutions for families and businesses to avoid costly and heartbreaking disputes in the courtroom and living room.
This CLE is offered in:

* Alaska (AK)

* Arizona (AZ)

* California (CA)

* Connecticut (CT)

* District of Columbia (DC)

* Illinois (IL)

* Maryland (MD)

* Massachusetts (MA)

* Michigan (MI)

* Missouri (MO)

* New Hampshire (NH)

* New Jersey (NJ)

* New York (NY)

* North Dakota (ND)

* Pennsylvania (PA)

* South Dakota (SD)
Attorney Credits offers CLE for attorneys in Texas and around the country. For more information about CLE in Texas please click the following link: TX CLE.