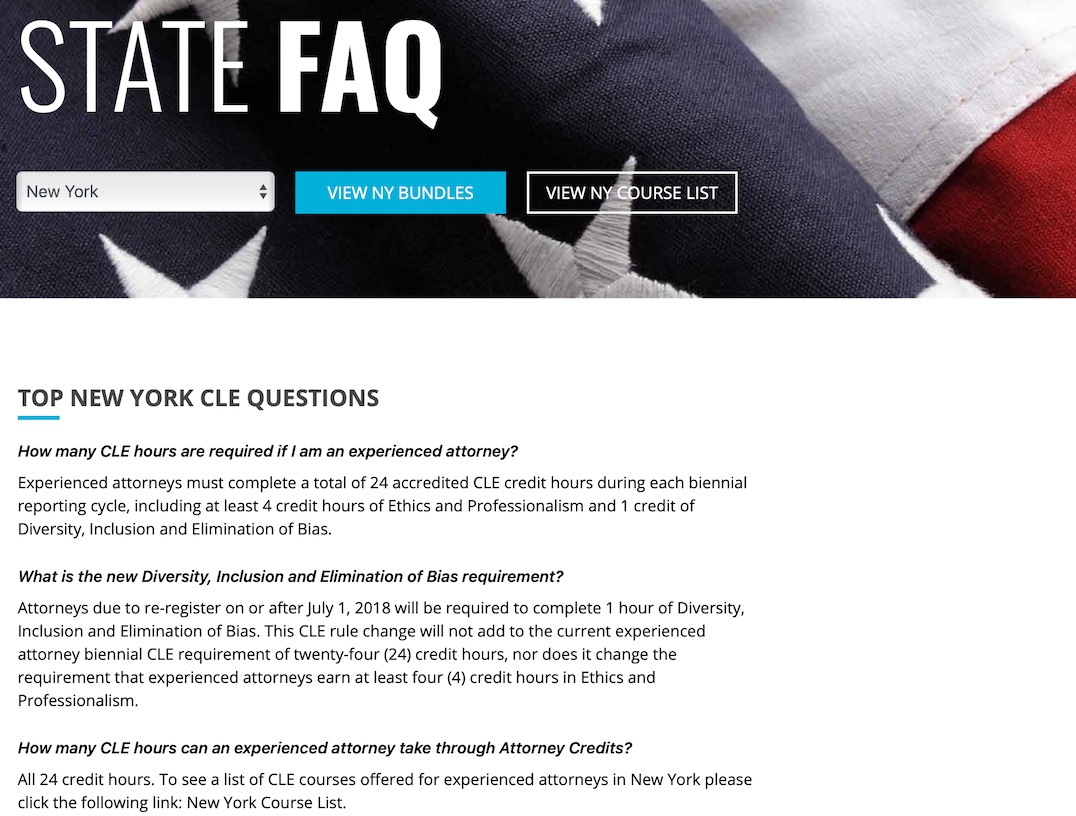 How many NY CLE hours do I need to complete?  How many ethics hours are required?  When do I report compliance?  Do providers report my completed courses? Are there special requirements for newly admitted attorneys?
Top NY CLE Questions

As an "experienced" New York attorney, what is my CLE requirement?

Experienced New York attorneys must complete a total of 24 NY CLE hours every two years. You must complete at least 4 hours of Ethics and Professionalism each two-year compliance period.

When must I complete my NY CLE requirement and report my NY CLE compliance?

Your NY CLE compliance deadline is your birthday. You have 30 days after your birthday to report your NY CLE compliance.

How do I report my New York CLE compliance?

The CLE Board will mail you an attorney registration form to report compliance. You must file your attorney registration form and indicate that you have completed your CLE requirement within 30 days after your birthday on alternate years.
If you're like many New York attorneys – even experienced attorneys – you have questions about your NY CLE compliance. That's why we created our New York CLE FAQ… so we can help you easily find the information that you need about your NY CLE compliance! For more information about your NY CLE compliance please click here: NY CLE FAQ.