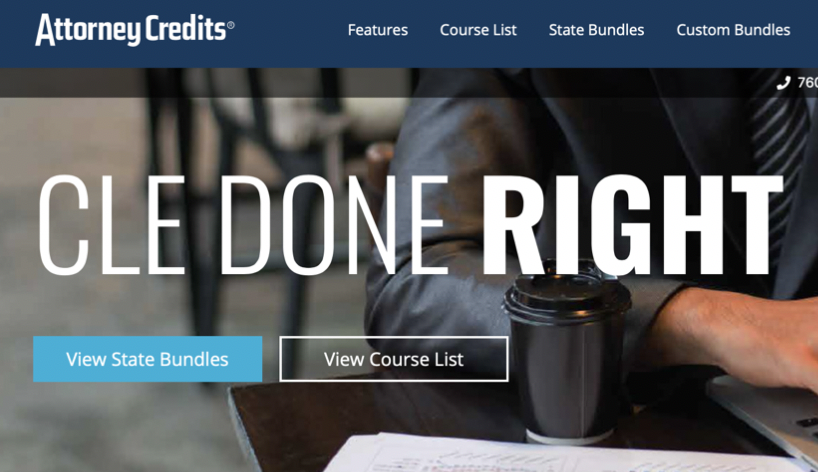 When we started Attorney Credits over 13 years ago, our mission was to provide attorneys with great CLE, at a great price, in a convenient online format. We were the first online CLE Provider to offer "CLE Bundles" at a reasonable price — and many companies have since tried to duplicate our success!
Attorney Credits CLE

Well, over 1.3 million certificates later, we must be doing something right.
We currently offer CLE in 48 states + Puerto Rico… and I have a stack of CLE apps going out to Arkansas next week. Wisconsin is the ONLY state in the country that doesn't allow on-demand CLE. If you are an attorney and you need CLE, Attorney Credits is the easy choice!