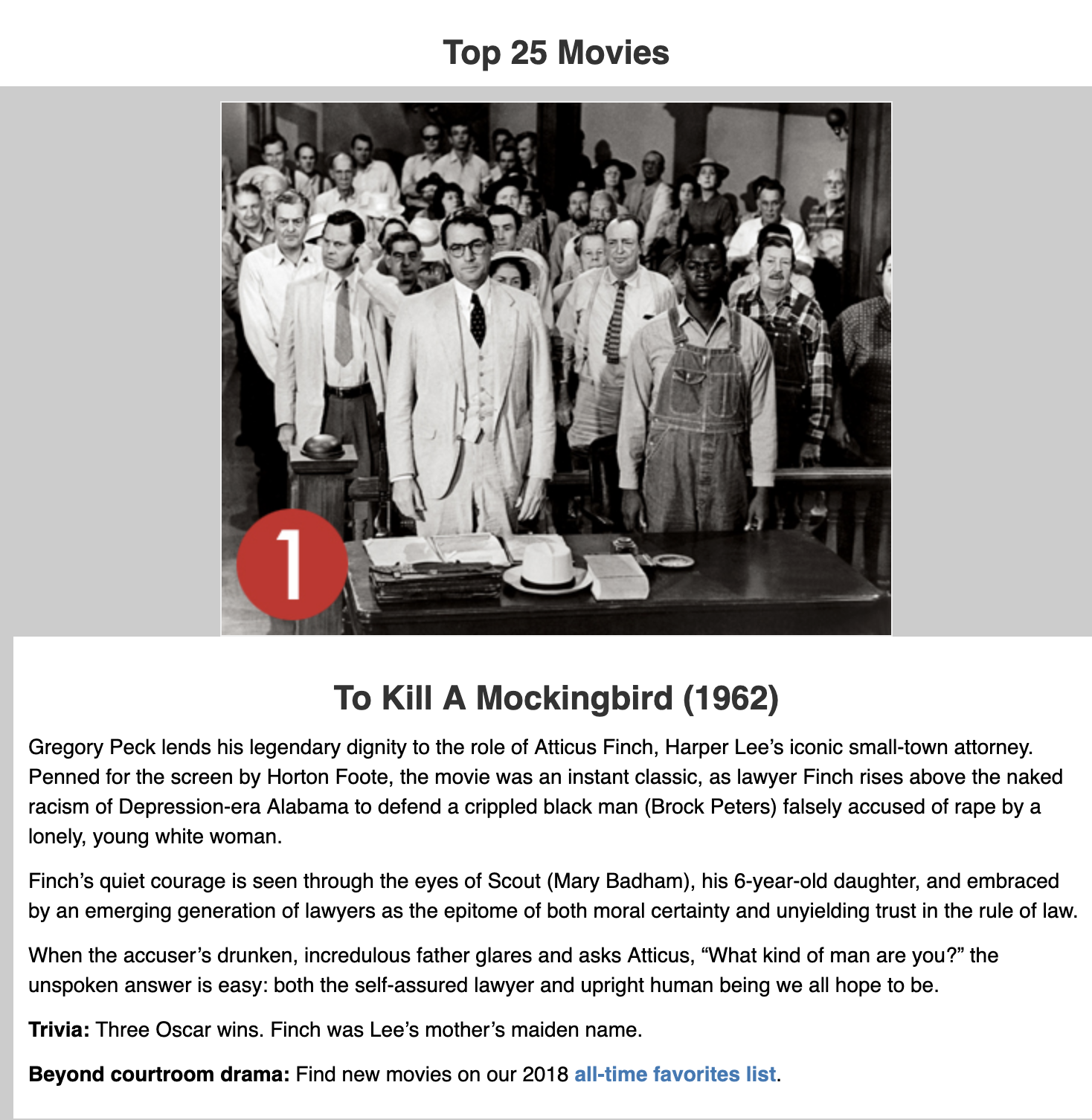 A quick non-CLE post today! Every couple times a year the ABA Journal floats their list of the greatest legal movies…… and every year "To Kill A Mockingbird" is #1 and "12 Angry Men" is #2.
ABA Journal's Top 5 Legal Movies

1. To Kill A Mockingbird

2. 12 Angry Men

3. My Cousin Vinny

4. Anatomy of a Murder

5. Inherit the Wind
These two movies are a combined 100+ years old — and My Cousin Vinny is the newest movie and it's 25+ years old. Will these top two movies ever be unseated — what do you think?? To see the full list click here: ABA Top 25 Legal Movies.