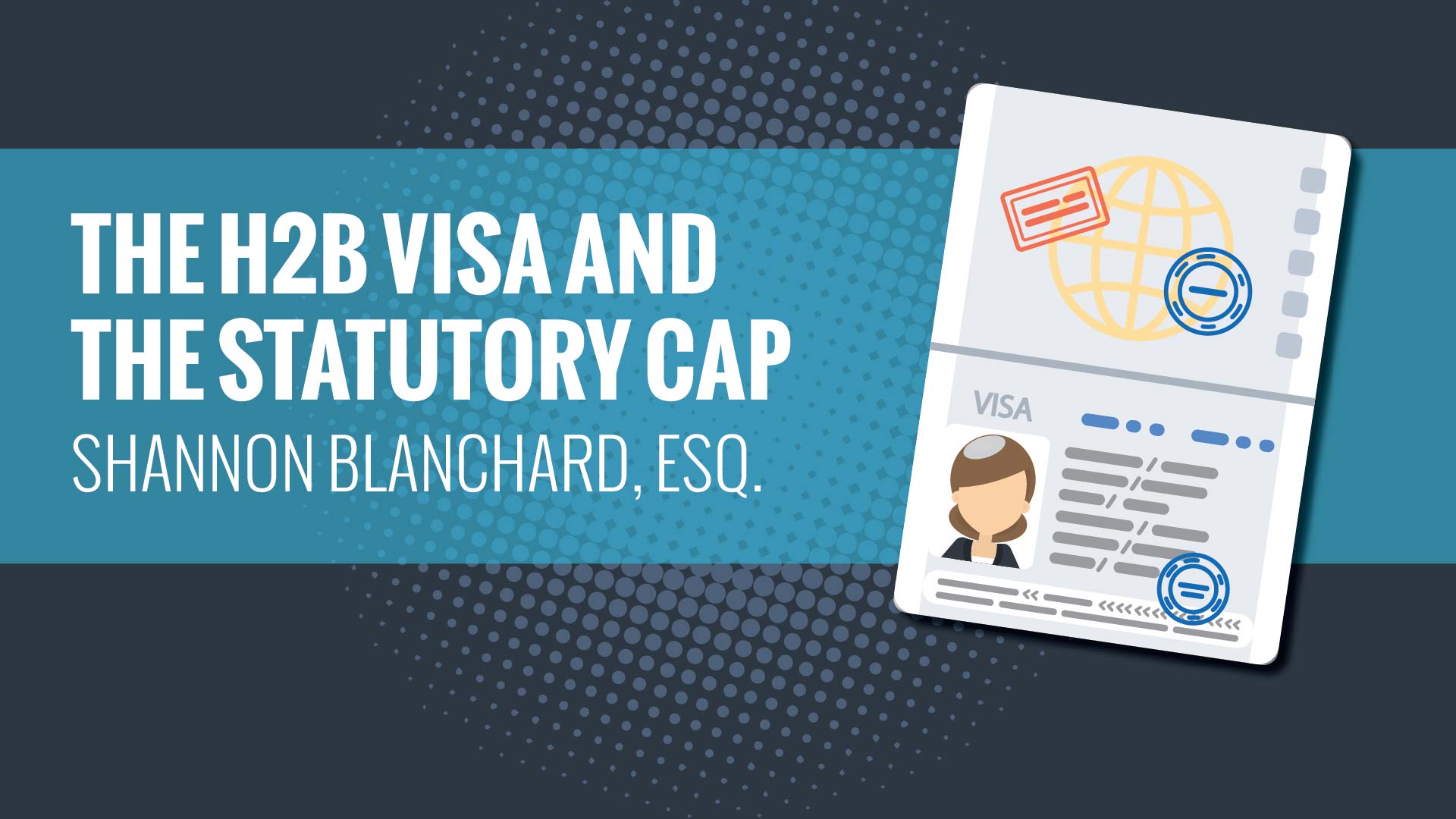 The H-2B work visa provides a pathway for employers to obtain the services of foreign nationals to fill temporary needs for additional workers in their businesses. These are temporary, nonimmigrant work visas, and the annual cap on this type of visa is set at 66,000. Although the limit is raised in certain years when there is increased demands for temporary workers.
The H-2B Visa

This visa allows U.S. employers to hire foreign workers to come temporarily to America and perform temporary nonagricultural services or labor on a one-time, seasonal, peak load or intermittent basis.
Immigration attorney Shannon Blanchard provides the key points and elements of the H2B visa and provides practical suggestions for working with employers and potential employees when applying for these temporary non-immigrant work visas. To access the course please click here: The H2B Visa and the Statutory Cap.
Shannon will also discuss:

* The 4 types of needs

* Seasonal Need

* Peak Load Need

* Intermittent Need

* One Time Need

* Dual intent

* The prevailing wage

* Working with the national processing center in Chicago

* SWAs (State Workforce Agencies)

* USCIS (United States Citizenship and Immigration Services)

* The I-129 Petition for a Nonimmigrant Worker

* The pitfalls of the recruitment process

* Working with disorganized employers

* Using O*NET to draft job descriptions

* How criminal violations affect the visa status
Attorney Shannon Blanchard first realized her calling as an immigration attorney while working as a translator for another immigration lawyer. Fluent in Spanish, Ms. Blanchard is highly involved with the immigrant community and volunteers with the local Solana Beach Head Start program speaking to families regarding their immigration options.
This CLE course is offered in the following states:

* Alaska (AK)

* Arizona (AZ)

* California (CA)

* Connecticut (CT)

* District of Columbia (DC)

* Illinois (IL)

* Maryland (MD)

* Massachusetts (MA)

* Michigan (MI)

* Missouri (MO)

* New Hampshire (NH)

* New Jersey (NJ)

* New York (NY)

* North Dakota (ND)

* Pennsylvania (PA)

* South Dakota (SD)
Attorney Credits offers CLE for attorneys in California and around the country. For more information about CLE in California please click the following link: CA CLE.